It's that time of the year, again. Firing up that barbecue and cooking your food outdoors.
We've had a propane barbecue for a very long time, but it is on its last legs.
Well… last burners. The thing just can't hold a flame. In fact, I almost lit myself on fire trying to light it because the gas built up but it kept going out.
So, for Father's Day, I went to Home Depot and got the Big Man a cheap but respectable looking charcoal barbecue. Still haven't put it together yet, so I may take it back for the Webber I was looking at. According to this video from America's Test Kitchen, the Webber comes out on top as the best charcoal barbecue.
Take a look at the video if you are in the market for a charcoal barbecue. I really like how they explain all of their criteria.
Also, you can check out their YouTube channel. The have lots of videos where they test different kitchen appliances. Next week is blenders. They didn't test my favorite, but the sure disproved a lot of others.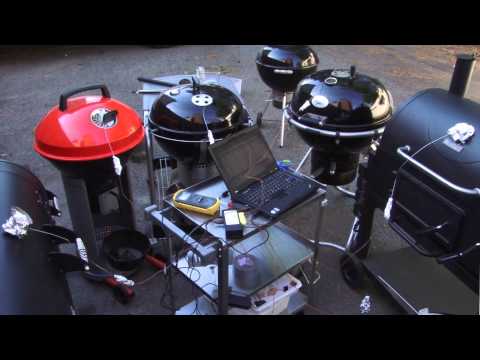 Until later, here's to…Living Better, Easily!™
Related Posts: