So, I have been going crazy with the Alton Brown videos. Obviously, he has a lot of gluten-full stuff, but the baby-back ribs recipe he shows here is gluten-free. Unless, I missed something, because I have been known to completely miss something very obvious to everyone else.
If you catch a mistake on my part, please let me know. Especially because I have some ribs in my freezer that I am planning on making this way.
But sometimes, it's just fun to watch him. He has such a good TV presence.
As a side note, notice the lighting in this one. Or lack there of. I am guessing this was early on in his taping. It looks like it's a real home instead of a studio, and the lighting is definitely not as bright as on a set. Except, they do have that whole looking through the stove thing going on. Maybe that is a special oven. 😉
Anyway, enjoy the video and let me know if you make baby-back ribs this way. Would love to compare results.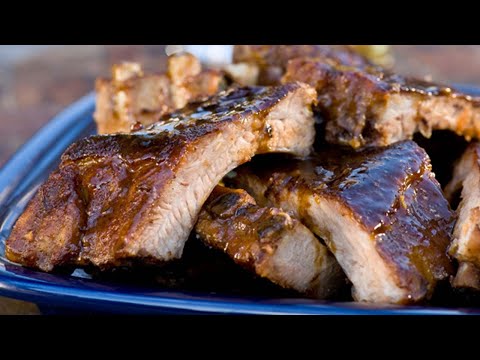 Related Posts: