Wednesdays are going to be video days. All videos will be gluten-free, of course. If not, it will be because I plan on showing how to do it gluten-free.
Hopefully, I can start making my own soon. Do a mashup of my Max and Mum videos and gluten-free. I already have one set up to record next month with my friend Heather who is a CrossFit coach. We are going to make kombucha. I've been making my own for a while now, and it is super easy.
But in the meantime, I keep finding other awesome videos. Like this one from Alton Brown. As he states in the video, we are not liable. If you choose to do this, it is all on you. But it is so cool to watch.
The closest thing I have to a saber is this…
As you can see, I will not be doing this anytime soon. But do enjoy.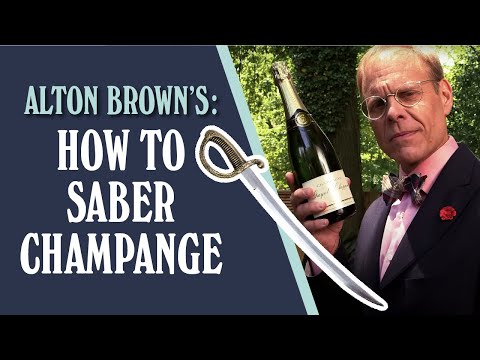 Related Posts: